So for today's NaBloPoMo post, I'm doing something new and fun. Thanks to my friend RoseRead (go check out her blog!), I was tagged to participate in this idea called My Life in Books, originally posted on Zeezee with Books. I was super excited when I saw that I was tagged to do this post because it involves books, so I was immediately in! So hang on to your seats (or laptops) and get ready for the book-loving fun. 🙂 I have also added links to the titles of books that I have reviewed for your reading pleasure.
Find a book for each of your initials.
I wasn't sure if this first part of the challenge meant matching my initials (MMS) with the title or the author name, so I went with the titles.
(Marley and Me by John Grogan; Mysterious by Nora Roberts; Some Luck by Jane Smiley)
Count your age along your bookshelf. Which book is it?
To find this book on my shelves I had to count to 31. 😮 haha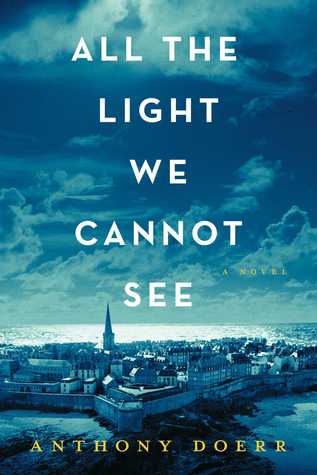 (All the Light We cannot see by Anthony Doerr)
Pick a book that is set in your city/state/country.
Even though I am currently not in Chicago, I did grow up in the Chicago area, so here's my pick for this one.
(Devil in the White City by Erik Larson)
Pick a book that represents a destination you would love to travel to.
The setting of the book is both on the island of Guernsey and in London. I was in London about 10 years ago and I would love to go back. Plus, I now want to visit Guernsey because of this book (and the fact that my book review of this novel was published in Guernsey's online paper!).
(The Guernsey Literary and Potato Peel Pie Society by Mary Ann  Shaffer and Annie Barrows)
Pick a book that's your favorite color.
My favorite color is blue, plus I really like the cover of this book. I know there are other, fancier ones out there, but this one really draws me in with its simplicity.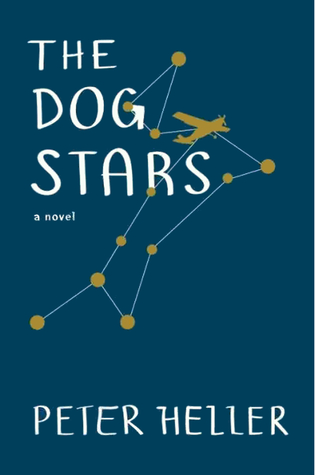 (The Dog Stars by Peter Heller)
Which book do you have the fondest memories of?
This was a really difficult one to pick, but I went with Pride and Prejudice by Jane Austen. This book sticks out to me because the first time that I read it I was in Scotland right before the movie with Kiera Knightley and Matthew MacFadyen came out. Not only do I love the book itself, but when I think about reading it, I am taken back to living in Scotland during that time and that makes me happy.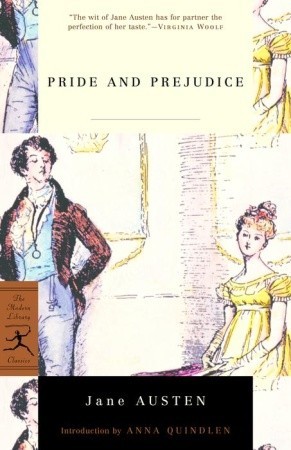 (Pride and Prejudice by Jane Austen)
Which book did you have the most difficulty reading?
It is extremely rare for this to happen, but I started a book for my book club a few years ago and I never finished it. (gasp!) I struggled so much with this book. 😦
(Blackout by Connie Willis)
Which book in your TBR pile will give you the biggest sense of accomplishment when you finish it?
So being the bibliophile that I am (see my post from Day 15), I couldn't just pick a single book. Instead a picked a series: A Song of Fire and Ice by George R. R. Martin (also known as the Game of Thrones series which the HBO series is based off of). Every time I look at those books sitting on the shelf, I know that reading them will be a time commitment. Also, I hate starting a series when it's not finished, so if I can avoid it…I won't read a series until it's finished. (I broke this rule with Harry Potter of course.)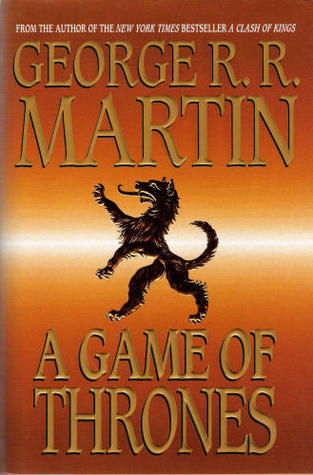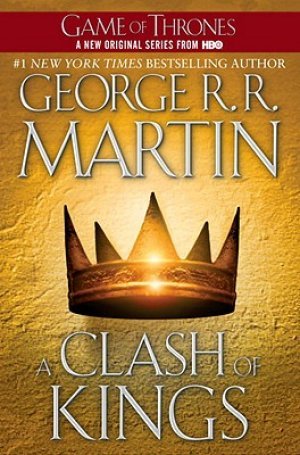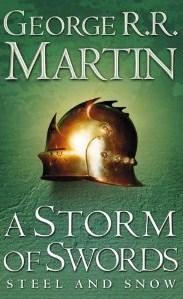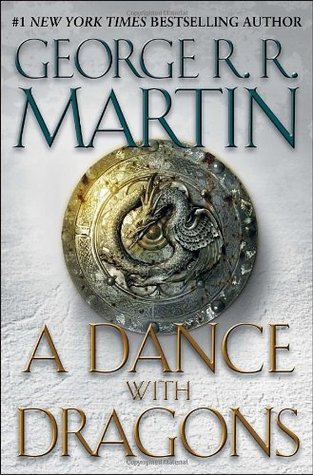 (All cover images are from Goodreads.com)
Please feel free to participate in this tag as well and then post your link to your post in the comments below. I would love to see what all of you would add from your shelves as well!