For NaBloPoMo Day 23, I am participating in another book tag post. (My first one can be read here.) I also got this one from RoseRead (and you can read her "Inside Out" post here.) As you may or may not be able to guess from the title, this book tag post is based on the movie "Inside Out." So here are my picks for books that I think go with each one of the emotions.

Joy: Which book brings you the most joy?
Once ag
ain, I can't figure out just one book that fits in this category. There are so many (and I can't keep using The Guernsey Literary and Potato Peel Pie Society), so instead I'm going to pick a series for this one. I would have to pick the Harry Potter series. The reason for this being that I can read these books over and over and over and…well, you get the picture. I love the escape that is created by Rowling, and every time I find myself wishing that I could actually go to Hogwarts and be a part of the world she has created. There is so much genius packed into those books, that this pick was kind of easy, but very difficult at the same time.

Disgust: Which book grossed you out the most?
So, I'm not really going with "disgust" as in "eww that gros
ses me out," but instead in more of a
"profound disapproval" sort of definition. Earlier this year I read In the Garden of Beasts by Erik Larson and I
was disgusted by much of the information that I read. I had not realized how terribly the United States acted right before and at the beginning of World War II. The United States did not believe the reports coming in from Germany about the things that were taking place and were not willing to help the Jews. I am very disgusted by the information that I learned from this book.
Fear: The book that scared you more than anything.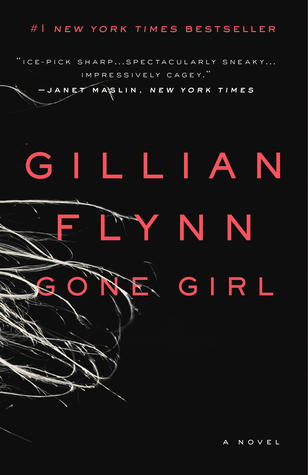 I'd say the most recent book I've read that has scared me has been Gone Girl by Gillian Flynn. Let me just say that this is one messed up book in the most wonderful way possible. Gone Girl has a great storyline, but it is insane…literally. That craziness that is so perfectly crafted is what is the scariest part of all.
Sadness: Which book made you cry the hardest?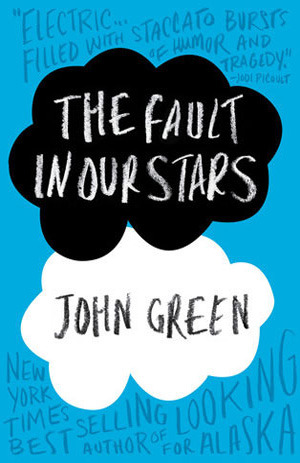 For me, this pick was easy. The book that made me cry the hardest was The Fault in Our Stars by John Green. I was very lucky that I happened to be home alone when I read this book. I actually had made myself a small picnic for my reading enjoyment…but that was soon abandoned. Instead I found myself sitting on the floor sobbing, trying to catch my breath as I turned each page. At one point I moved the box of Kleenex next to me because I was just using them so quickly. I was so moved by this book that my stomach gets knotted up just thinking about it.
Anger: Which book pissed you off?
This one was a little more difficult for me to choose. I've had books piss me off for different reasons, but usually because they come to an end (especially if they're part of a series). So to help me decide, I focused on when a character pissed me off, and going with that, my choice is The Kite Runner by Khaled Hosseini. I think overall this is because of one particular scene with the main character (if you've read the book, you probably know which one…but I don't want to give it away for those who haven't). I simply cannot forgive him, and this taints my "relationship" with him for the rest of the novel.
I absolutely love doing posts like these…they let by bibliophile flag fly! (You can read about my addiction here as well :D) Please feel free to participate in this tag as well, and be sure to share your link below so I can read your lists as well. Happy reading and happy writing!