So lately for my NaBloPoMo posts I've been participating in book tags. (You can read "My Life in Books" and "Inside Out" book tag posts.) Since I have been enjoying these posts so much, I decided to find another one to write about as well. Today I found a post on Beachy Reads with The Coffee Book Tag. I absolutely love coffee, and obviously books (see my "I'm Addicted" post), so I thought this would be the perfect book tag for me. 😀
Each one of the book choices is based on a type of coffee or similar drink. Here are the topics and the drink that they are associated with. I hope you enjoy this book tag post!
Black: Name a series that's tough to get into but has hardcore fans.
The Song of Fire and Ice Series by George R. R. Martin would have to be my pick for this one. I know that this series has a lot of followers, and in fact the books are sitting on my shelf, but the series is also extremely complicated. There are a lot of characters that are followed throughout the series, and the series does not exactly follow the books either. So even for those who have watched the show, but have not read the books (that is also me), there are more complicated events than are shown on HBO.
Peppermint mocha: Name a book that gets more popular during the winter or a festive time of year.
With the holiday season approaching, I know that there will be many winter and holiday themed books reappearing on shelves all over. I think the one that seems to appear most (especially in the past few years) is The Polar Express. Both the book and the movie, along with the songs and all of the singing of Hot Chocolate make it known that the holidays are upon us.
Hot chocolate: What is your favorite children's book?
Speaking of hot chocolate…:) Once again I cannot pick just one book, so I've picked a series…well actually two. Growing up I loved reading The Saddle Club and The Babysitter's Club. Now that I think about these series, I really want to find a copy of each and start reading them again!
Double shot of espresso: Name a book that kept you on the edge of your seat from start to finish.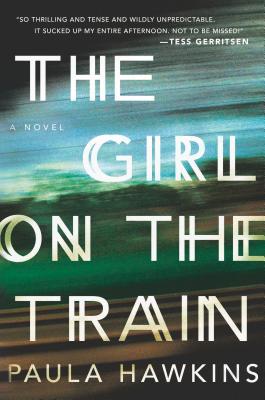 A book that I recently read that kept me "on the edge of my seat" as I was reading was The Girl on the Train. This was a fantastic psychological thriller and it kept me guessing the entire time.
Starbucks: Name a book you see everywhere.
I know that The Girl on the Train is one book that has been everywhere, but I already used that one. Another book that I keep seeing everywhere is Why Not Me? by Mindy Kaling. I haven't read either one of Mindy's books yet, but they are definitely on my TBR list.
That hipster coffee shop: Give a book by an indie author A shout-out
I recently read and reviewed One of the Few by Jason B Ladd. This is a book that gives a very unique perspective. It is a great read and one that gives a lot of lessons to be learned.
Oops! I accidentally got decaf: Name a book you were expecting more from.
One book that I was expecting more from when I read it was Sweet Tooth by Ian McEwan. I desperately wanted to like this book, but I just could not get past my annoyance with the protagonist. You can read my original review of it here.
The perfect blend: Name a book or series that was both bitter and sweet but ultimately satisfying.
I can't seem to be able to narrow this one down to just a single book, or even a single series. So I'm choosing two individual books and one series. The Husband's Secret by Liane Moriarty was both sweet and bitter. The secret that is being kept affects so many people, and it's interesting to see the choices that are made. The Red Notebook by Antoine Lauraine was sweet in the way that the story developed, but the bitter part was that it was so short. The Dragon's Call series by A. D. Trosper is one that I find really interesting. I'm normally not one to ready books from the fantasy genre, but these are written so well that I am immediately drawn into that world. I'm currently bitter because the third book in the series seems to set up the reader for a developing storyline, but the fourth book isn't yet out. (You can read my review of the third book, Ashes and Spirits, here.)
Once again, I hope you have enjoyed my book tags with this post. Please feel free to add your ideas for each tag. Or, if you write your own post, please share the link to your post so I can read your picks for each category! Happy writing!