Tags
book tag, books, Christmas, Dashing Through the Snow, Inspiration, Life, Literature, NaBloPoMo, nonfiction, reading, Winter Break, writing
As I worked on my blog during my NaBloPoMo experiment last month, I discovered that I really love doing posts with book tags. I think they're a lot of fun, plus I have found that I'm forced to reflect upon the books that I have read or plan on reading.This post I must thank RoseRead for tagging me to participate in. (You can check out her blog here.) I found it fitting to work on this book tag today since our break for school started officially this afternoon. So here's my book tag in honor of being on break and being able to read books from my TBR list.
1. Name a book you would like to see under your Christmas tree.
To be honest, I would be happy to really see any book that I'm looking forward to reading underneath the Christmas tree. As I've mentioned before, I seem to be on a bit of a nonfiction kick as far as reading right now, (see my reviews of #GIRLBOSS or Lives in Ruins) so I think either of Marilyn Johnson's books that I mentioned in my review of Lives in Ruins, or either of Jim Gaffigan's books. (I started reading Dad Is Fat in a bookstore one day, but I never got around to buying it.)
2. A book you'll be reading during the Christmas Season.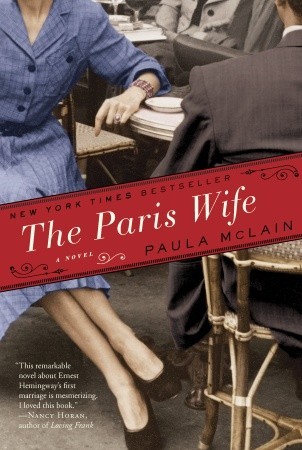 As of right now I am planning on reading The Paris Wife by Paula McLain. I just ordered it and it's one that has been on my TBR list for a while, so it's currently waiting for me to give it the attention it deserves.
3. Favourite Christmas Movie.
My absolute favorite Christmas movie would have to be "White Christmas" with Bing Crosby. I could watch this movie every minute of every day and never get tired of it. Although a close second would have to be the animated version of "The Grinch Who Stole Christmas" (not the Jim Carey version).
4. Do you like snow?
I love to look at snow. My perfect idea with snow would be being able to sit at home and watch it cover the ground as I'm wrapped up in a comfy blanket with a book close at hand. I'd also like to have a nice mug of hot cocoa or apple cider close by so when I get cold watching the snow,  I'll have an instant warm-up nearby. However, I strongly dislike snow when I have to drive in it. (Not good.)
5. Name a character you would like to spend your Christmas day with.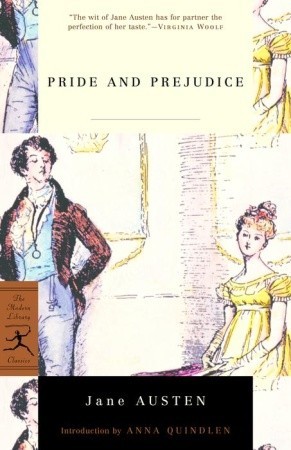 Do I really only get to pick one? Now I feel pressured and I know as soon as I post this I'll want to change my answer. Haha. I think I would have to pick Elizabeth Bennet from Pride and Prejudice. I always feel like I could relate to her, and I think she would be a lot of fun to be with.
6. To give or to receive?
Definitely to give. I love shopping for other people and trying to find them a great gift. However, I have recently found out that if I shop for someone too early, I get so excited about giving them their present that I can't actually wait long enough to give it to them. Twice now I have given my husband his gifts (just within the past 2 weeks this has happened), but thankfully I have spaced them out enough that he will still be getting more on Christmas day.
7. What fictional place would you like to spend Christmas at?
I would have to say that my inner-child would love to spend Christmas at Hogwarts. I suppose I must blame J.K. Rowling for being such a magnificent writer that even though I can picture it in my own mind, I want to see the actual place. I want to explore all of the places that I've read about and taste all of the wondrous food that the house elves have prepared.
8. Fondest Christmas memory?
My fondest Christmas memory isn't just one memory, but a collection of memories. A tradition in my family on my mom's side has always been to gather at my aunt's house (what was my grandparents' house), and we would all eat food and drink punch and cram ourselves into the living room. It didn't matter how many were on a couch or how many people you had to step over, all that mattered was that we were all together. When we were younger we would even turn on the late night news to see Santa being tracked by the meteorologists.
9. Can you say Christmas tree ten times FAST  in a row (pronouncing it correctly!)
Yes, I can! 🙂 In fact I just tried to make sure that I could.
As the holiday season really gets underway for everyone as school breaks are starting, I want to wish everyone a very happy holidays! Please feel free to participate in the book tag and share the link to your post in the comments section below.
Happy reading and happy Friday!