Tags
author, Book Club, book review, books, Dignitas, Goodreads, Jojo Moyes, Life, Literature, Me Before You, Pi Beta Phi, Pi Phi Pages, reading, writing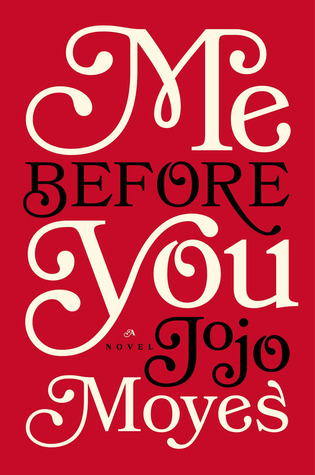 They had nothing in common until love gave them everything to lose
Louisa Clark is an ordinary girl living an exceedingly ordinary life—steady boyfriend, close family—who has never been farther afield than their tiny village. She takes a badly needed job working for ex–Master of the Universe Will Traynor, who is wheelchair bound after an accident. Will has always lived a huge life—big deals, extreme sports, worldwide travel—and now he's pretty sure he cannot live the way he is.
Will is acerbic, moody, bossy—but Lou refuses to treat him with kid gloves, and soon his happiness means more to her than she expected. When she learns that Will has shocking plans of his own, she sets out to show him that life is still worth living.
(Story synopsis and cover image from goodreads.com)
February brought another great book to the reading list for the Pi Phi Pages Book Club: Me Before You by Jojo Moyes. As with the January book, A Man Called Ove by Fredrik Backman, this novel is also a movie and one that is also really relevant to the world that we live in. Moyes creates a wonderful story and is one that I believe every person should take the time to read. However, I must start this off by already disagreeing with part of the story summary from above…I don't think this is a "romance" story, or a "love story" in the typical sense. Nope, instead I think it is something so much more.
(Warning: This review may contain, what some people could consider, spoilers.)